Our offer is addressed to web portals and vortals.
A TV service with over 650 Polish and foreign channels, including synopses and rich with photos and video trailers, is an attractive guide for every Internet user.
We offer TV programme data of the highest quality in all available formats with a freely adjustable number of updates. Detailed specification is always personalized according to the Customer's needs and requirements.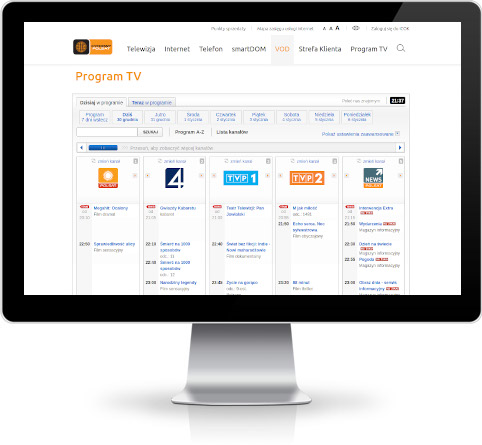 Standard format includes the following information: channel's name/id, airing time and date, title, episode/series number, episode title, genre, production country and year, directors, cast, synopsis of a given length, rating in a 1/10 scale, runtime. We provide technical support in case of difficulties.
Do not hesitate, order a web service for your website and become our Customer! Fill in the form to receive sample data or place an order.
We particularly value high quality of our data. Reliability and professionalism are in the centre of our focus. That is why in the course of over twenty years of work we were able to gain recognition and trust of many Customers.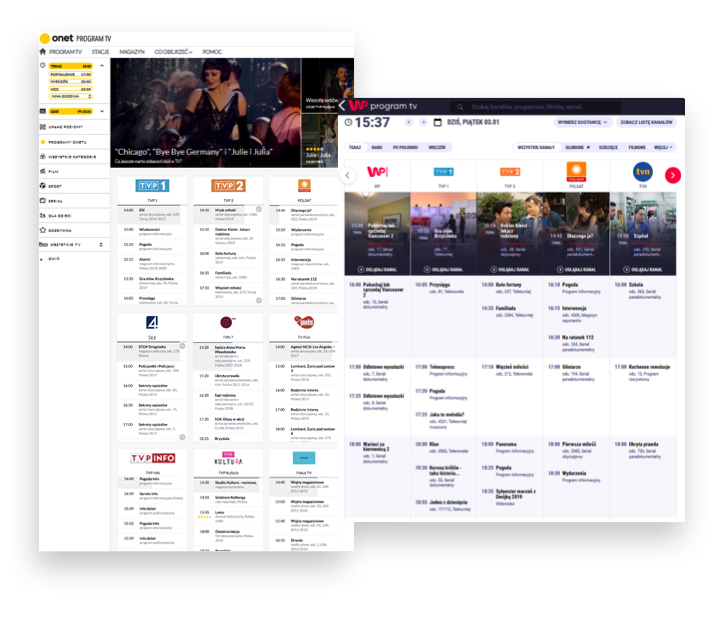 It's simple! Become our Customer and gain access to an up-to-date TV schedule database. Our user-friendly search engine will help you find all the information you seek.
More »
We currently have over 650 Polish and international TV stations in our offer. This service is available in a traditional form (for publishers) as well as a database (for EPG systems and web portals).
See the list »