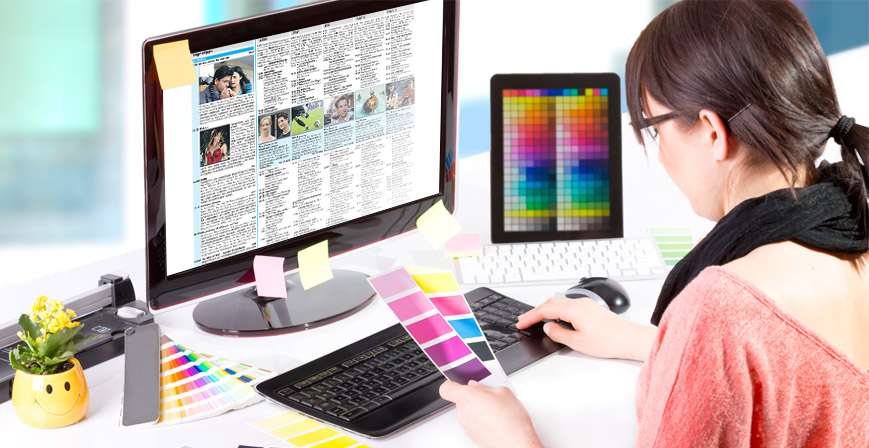 We offer visual design services for TV guide magazines and deliver them in print-ready form.
A team of experienced and specialized graphic designers prepare new layouts for weekly magazines, daily newspaper TV guide supplements and TV listing pages, offers consulting services on conceptual design and project implementation.
We have years of experience in preparing complete listing pages for the most popular titles on the Polish market. We track latest trends in TV press and popularity rankings of TV channels, constantly keeping an eye on viewers' choices and preferences.
Our listing page projects conform with the highest standards of the press market. We have vast experience in DTP and TV guide design in a variety of desktop publishing software, on multiple platforms and in many formats.
We offer advice and technical support to our Customers at any time.
Everyone should do what they are best at. Count on the professionals!
It's simple! Become our Customer and gain access to an up-to-date TV schedule database. Our user-friendly search engine will help you find all the information you seek.
More »
We currently have over 650 Polish and international TV stations in our offer. This service is available in a traditional form (for publishers) as well as a database (for EPG systems and web portals).
See the list »